Little astronauts
What do you need:
Toilet paper role
Washing ball
Paper
Glue
Scissors
Wool
Pencils
© Copyright crafts.knutselidee.eu

This idea is send by: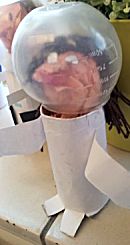 Who wants to go to the moon? You then have to go as an astronaut and do you know how one looks like? You can create one and give him a suit as how you would like to wear it yourself.
Take a toilet paper role and glue some colored paper around it. Usually astronaut suits are white but you can take whatever color you like. From pink colored paper, shape a head and glue it on the role. The head must be smaller than the opening of the washing ball because that one still needs to fit over it.
From the wool, create some hair and glue it on the head. Ears and mouth can also be created from paper. Obviously an astronaut needs air and therefore there should be some air cylinders on his back having a duct to the front. You can create these 2 from paper too and glue them on the paper role as is shown on the picture below.
Put the washing ball over the head and further color the suit with your pencils e.g. the flag from the country of his origin.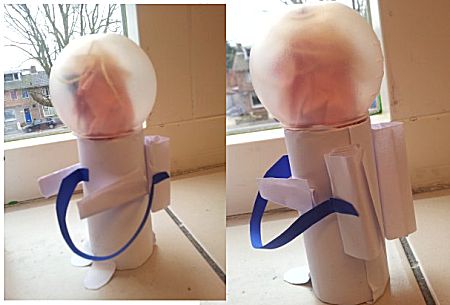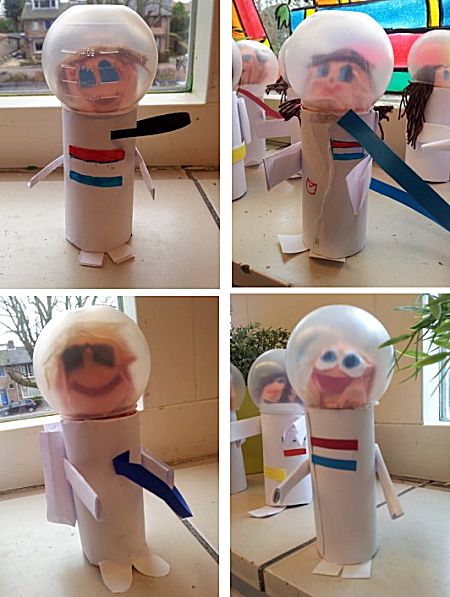 © Knutselwerkje van crafts.knutselidee.eu