Bookmark from jute
What do you need:
A piece of jute
Some coloured wool
A needle
© Copyright crafts.knutselidee.eu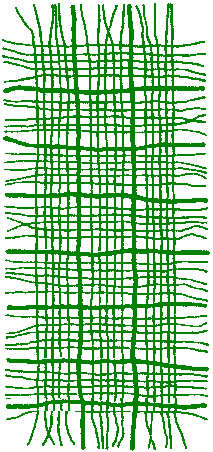 Define the size of the bookmark and cut it out "on the thread" meaning that you cut along de threads of the jute to obtain a straight edge. Now unravel the jute each few centimeters. Afterwards weave the colored wool with a needle through the wholes which arose after unraveling the jute here and there.
In the example you see alongside only one color was used. Ensure to have multiple threads, from top to bottom, from left to right, all having different colors. The colors need to contrast nicely with the brown colored jute.
Actually everybody will like to receive such a handy thing. Hence you can start making a few of them.
Hint
If you look for jute you can maybe use an old bag of Saint-Nicolas or from Christmas
© Knutselwerkje van crafts.knutselidee.eu