Cat from CDs
What do you need:
© Copyright crafts.knutselidee.eu

This idea is send by:
Glue 2 CDs together having a string in between. Do the same with the other 2 CDs using the same string.
Do not allow for any space between the CDs. Cut out ears and a tail and glue them on the CDs on the right spot. If you do not like the silver CDs then you can first cover them with paper. But that is not necessary.
Draw a cat nose on the top CD and your cat is ready.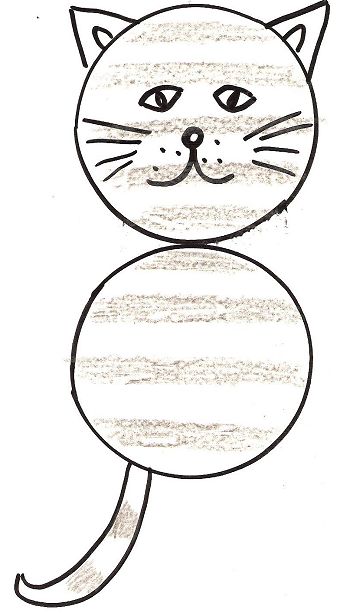 Hint
If you hang the CD in a space so it could spin then you perhaps need to decorate the backside too.
© Knutselwerkje van crafts.knutselidee.eu