Using egg shells
What do you need:
A piece of cardboard for a card measuring 11 by 15 centimeters.
Glue
Egg shells from a hard boiled egg
Drawing and coloring material.
© Copyright crafts.knutselidee.eu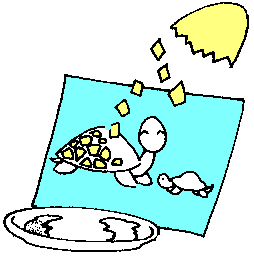 Draw one of our examples onto the card. A tortoise or a rhino. Off course you can also take another figure. Take little pieces of the egg shells and glue them onto the card. Do it especially on areas that should be looking 'rocky'.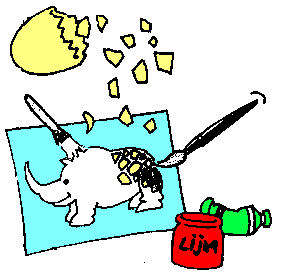 Afterward you can still give everything a nice color.
Hint
You can also put CONGRATULATIONS or GET WELL in big characters on the card and then decorate them with the shells and color them.
© Knutselwerkje van crafts.knutselidee.eu