Clothespin tree
What do you need:
Clothespins
Wood glue
Paint
© Copyright crafts.knutselidee.eu

This idea is send by: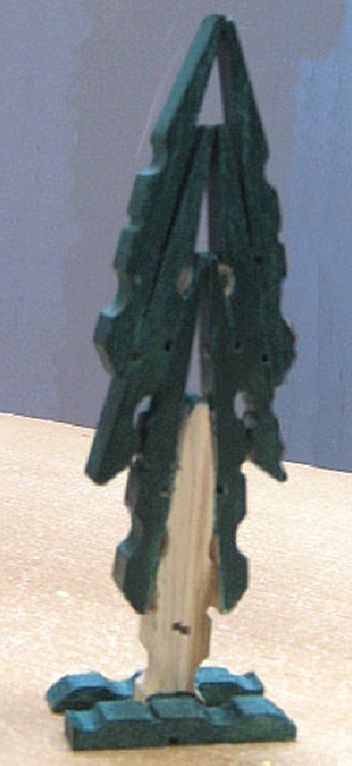 Making a tree out of clothespins is a nice craftswork. Once finished you can make a Christmas tree out of it by decorating it.
For the stem you need 1 pin which you have glued together along the straight edges. Six half pins for the crown and 2 sawn pins for the bottom part. First glue the crown on to the stem, fit and measure.
Make sure you work on a straight surface as this gives the best result. You can also start with glueing one of the sawn pins at the bottom. Make sure it is straight, put it against something whilst glueing. Do the same at the other side and your tree is done. Finish by painting it green.
Hint
You can also choose to glue the tree on to a wooden board and make a clothespin painting out of it. Perhaps accompanied by other trees.
© Knutselwerkje van crafts.knutselidee.eu