Cube with the creation of the earth
What do you need:
Printed image cube
Colouring pencils/markers
Scissors
Glue
© Copyright crafts.knutselidee.eu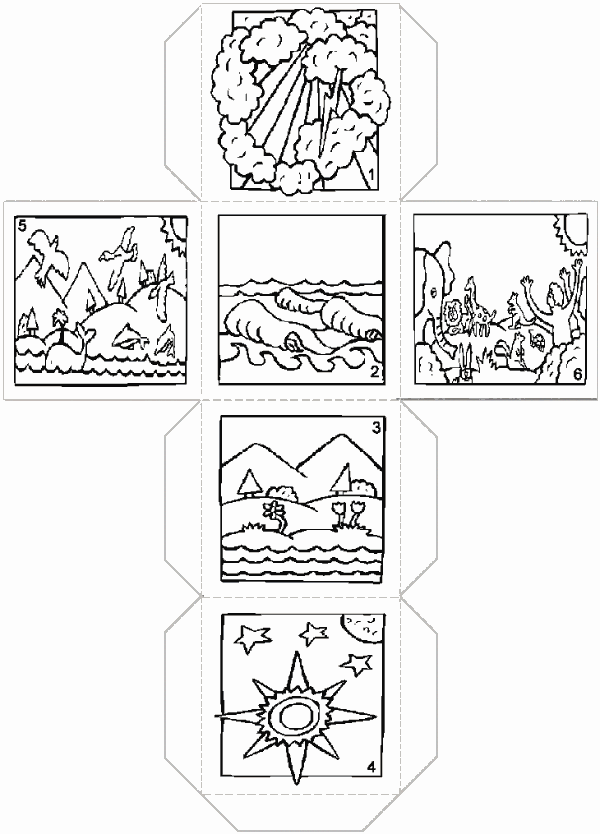 Colour all images nicely and then cut them out. Fold the dotted lines so you can put the cube together in its right form. I assure you it will look very nice in your room.
To everyone, the meaning of the images on the cube, the creation of Earth by God.
1: Difference between light and darkness
2: Clouds above the sea
3: Separation between land and water, with plants on ld4
4: The stars and day and night
5: Fish in the sea and birds in the air
6: The animals on land and humans
7: Day of rest, but this one is not present on this cube
Hint
Click on the picture to print it without other text
© Knutselwerkje van crafts.knutselidee.eu