Cow in the meadow
What do you need:
Empty milk carton
Print outs
Scissors
Glue
© Copyright crafts.knutselidee.eu

This idea is send by: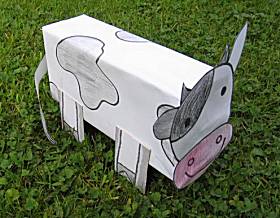 A cow in the meadow. Who hasnít seen this before? You can create one yourself in a nice manner using an empty milk carton.
Print out the figures on this page. Click on the drawing, it will then open in a new window which allows easy printing.
Color the cow spots. You can also draw your own cow spots on a white paper! Afterwards glue the sheet around the milk carton. Take the other parts and color these too. Cut them out and attach them on the right place on the milk carton. Perhaps you should glue the cow legs first on some cardboard so that they are more firm.
The cow will then stand easily on them!
The cow is now ready and you can put it grass-feeding in the meadow.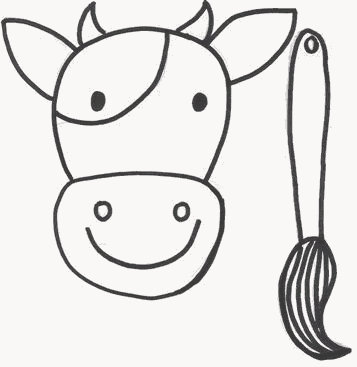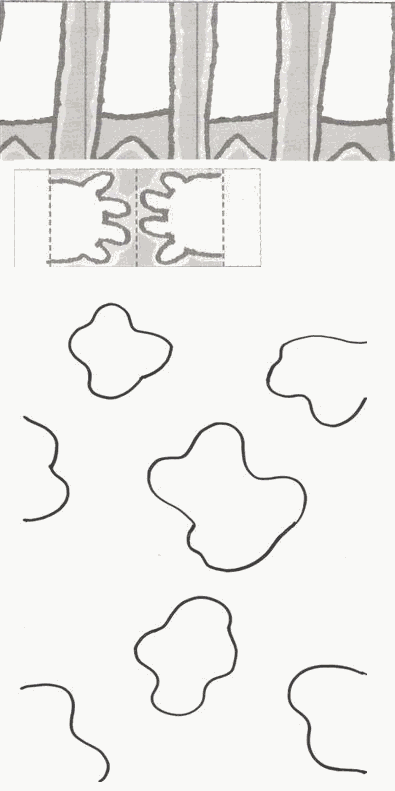 Hint
Itís nice to create a smaller cow. Then you have a calf next to the cow.
© Knutselwerkje van crafts.knutselidee.eu