Daisies
What do you need:
Satay Skewers.
Scissors.
White piece of paper.
Piece of cork.
Green piece of paper.
© Copyright crafts.knutselidee.eu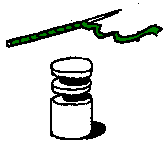 Crafting Daisies is not so difficult. Follow the instructions and you have daisies in front of you in no-time.Make a few skewers green. You can do this by painting or by wrapping, in example green, crepe paper around it.
Cut a cork into slices with a sharp knife. Paint these slices green and pierce them to the sticks.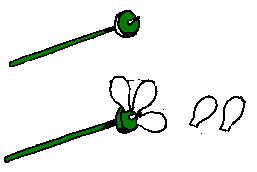 Of white drawing paper you cut the leaves.
Paste it onto the cork.
A wad of yellow crepe paper (or cotton or fabric) is used to create the heart.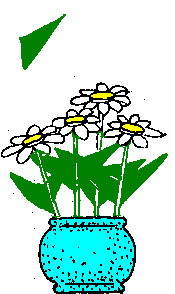 Finally you can attach green paper leaves on the stems.
Create some more and put them together. Mother will really appreciate it.
Hint
Donít use these Daisies for:She loves me, she loves me not, she loves me, she loves me not, she loves. . . :-)
© Knutselwerkje van crafts.knutselidee.eu