Key ring
What do you need:
Key ring with chain
Rubber material in all sorts of color
© Copyright crafts.knutselidee.eu

This idea is send by: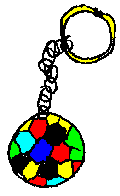 Buy a key ring and a piece of chain. Or use an old one.
Take some pieces of rubber which yo can buy in multiple colors. Create a nice figure at the end of the chain. For example, a car or a house or a flower etc.
By using multiple colors at both sides you will get a lively whole.
And then you have a key ring for your father.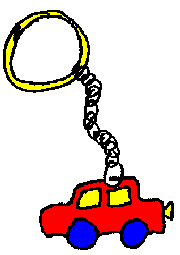 Hint
Instead of a figure you can also create something with your name.
© Knutselwerkje van crafts.knutselidee.eu