Strawberry balloon
What do you need:
Paper, green
Scissors
Tape
Black marker
Red balloons
© Copyright crafts.knutselidee.eu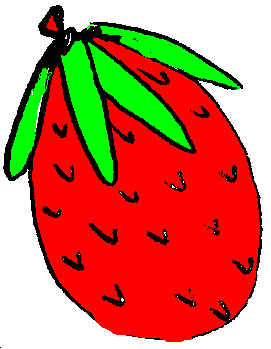 Do you want to make your party even more fun? Decorate the room with strawberry balloons!
Take two red balloons and blow them, lay a knot in the end, so the air will stay in. You can use the black marker to draw Vs on the balloon, make sure the knot is still on top!
Now take the green paper and cut it in three strokes of about 2 cm, cut the ends in a way they form a point.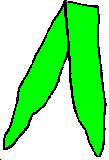 Fold them in half as shown and tape the strokes to the balloon near the knot.
Just need to find a nice place to put them up!
Hint
Because you give a party, you also have to send out invitations.
You can also use strawberries on them.

Hint 2, sent in by Lieke: Ink on a water basis is better to use on balloons than normal ink for then the balloons will leak sooner.
© Knutselwerkje van crafts.knutselidee.eu