Pot pendant
What do you need:
An old garden (flower) pot.
Rope.
© Copyright crafts.knutselidee.eu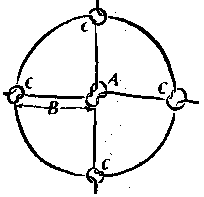 For a pendant you just need some rope and of course an old pot. Especially the stone pots are particularly suitable because they have a nice edge.
Take two pieces of rope about 1 meter long. Tie them together right in the middle . (Point A)

There are now four wires from the center. Make a knot in the distance B is that can not pull shut.
The distance B is middle bottom of pot to just below the wide brim.
Put the four ends on the table in a cross-shape and keep pulling the ends through the adjacent node. Now put the pot in the middle and pull the rope tight. Thus create a ring under the rim.
Knot The other wires together at the end. You can now fill the pot with a nice plant and hang up.In the spring you can sow seeds in the pot and then with Mother's or Father's Day you have a nicely filled pot!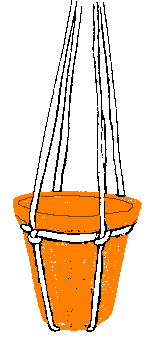 Hint
You can decorate the flowerpot nicely. That will be a nice gift!
© Knutselwerkje van crafts.knutselidee.eu