Princesses treat
What do you need:
Star-cupcakes
Chocolate to melt
Sugar hearts
Decorate Sweets
Little princes
© Copyright crafts.knutselidee.eu

This idea is send by: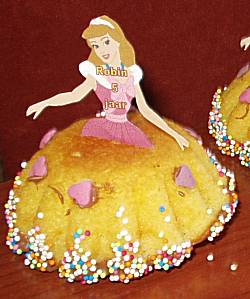 On the computer you make princesses with only the upper bodies. Print and cut it out with a point at the bottom so later you can stick them in the cupcakes. Melt some chocolate bain-marie, which is a pan of water on the fire containing a smaller saucepan with the chocolate.
When the chocolate has melted, you can garnish with a brush a thin smear of chocolate on the bottom edge of the cake (this will be the dress) and then you garnish it with the decorate sweets.
With the chocolate decorate the rest of the cake-dress and you can for example stick hearts on that.
Finally you put the printed and cut-out princesses-body in the cake. And so you have a beautiful princess as a treat.You can also have a large turban baked with a princess for the teachers and masters. See picture below.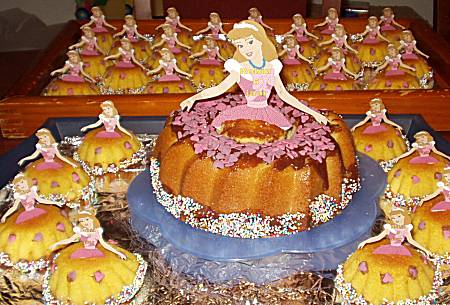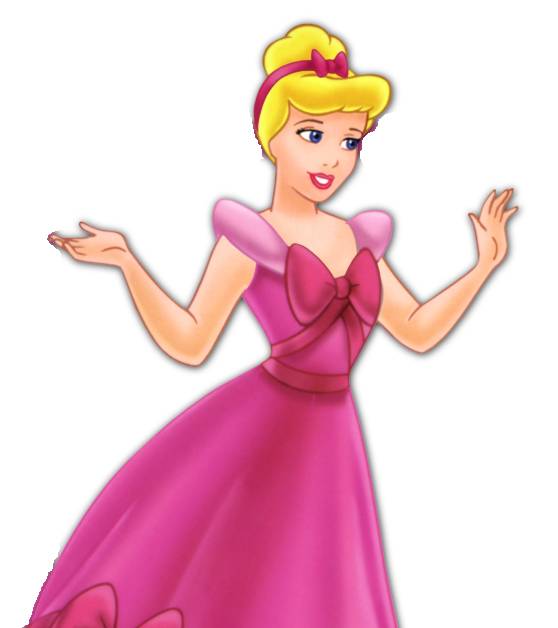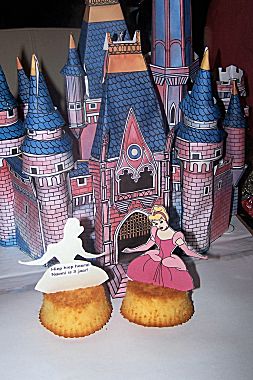 Photo made by: Naomi van Hinthem

Hint
Print the princess on heavy paper so it stays upright nice!
© Knutselwerkje van crafts.knutselidee.eu