Cake present
What do you need:
8x printed pastry forms.
Glue.
Scissors.
Nice figurines.
© Copyright crafts.knutselidee.eu

This idea is send by: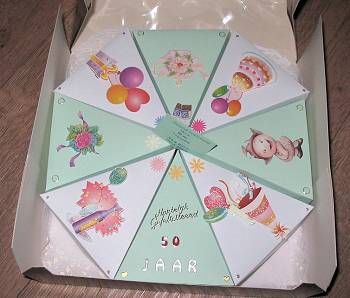 Print out the pastry forms (print out 8 times if you want to make a complete cake). Use firm paper to print, click on the first shape to print separately! Then glue the pastry together and hide a gift or money in a pastry. Create all forms and decorate nicely with pictures, stickers or other fun things. See example.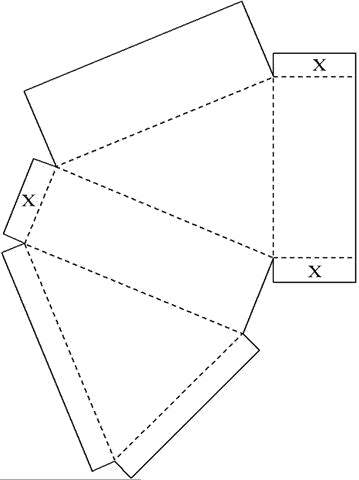 Hint
You donít have to create the whole pie, you can also give one piece of pie on a nice cake wrapper.

Tip 2:
You can also use thick cardboard boxes in point form and put a treat on it. You now have a pizza instead of a cake.
© Knutselwerkje van crafts.knutselidee.eu